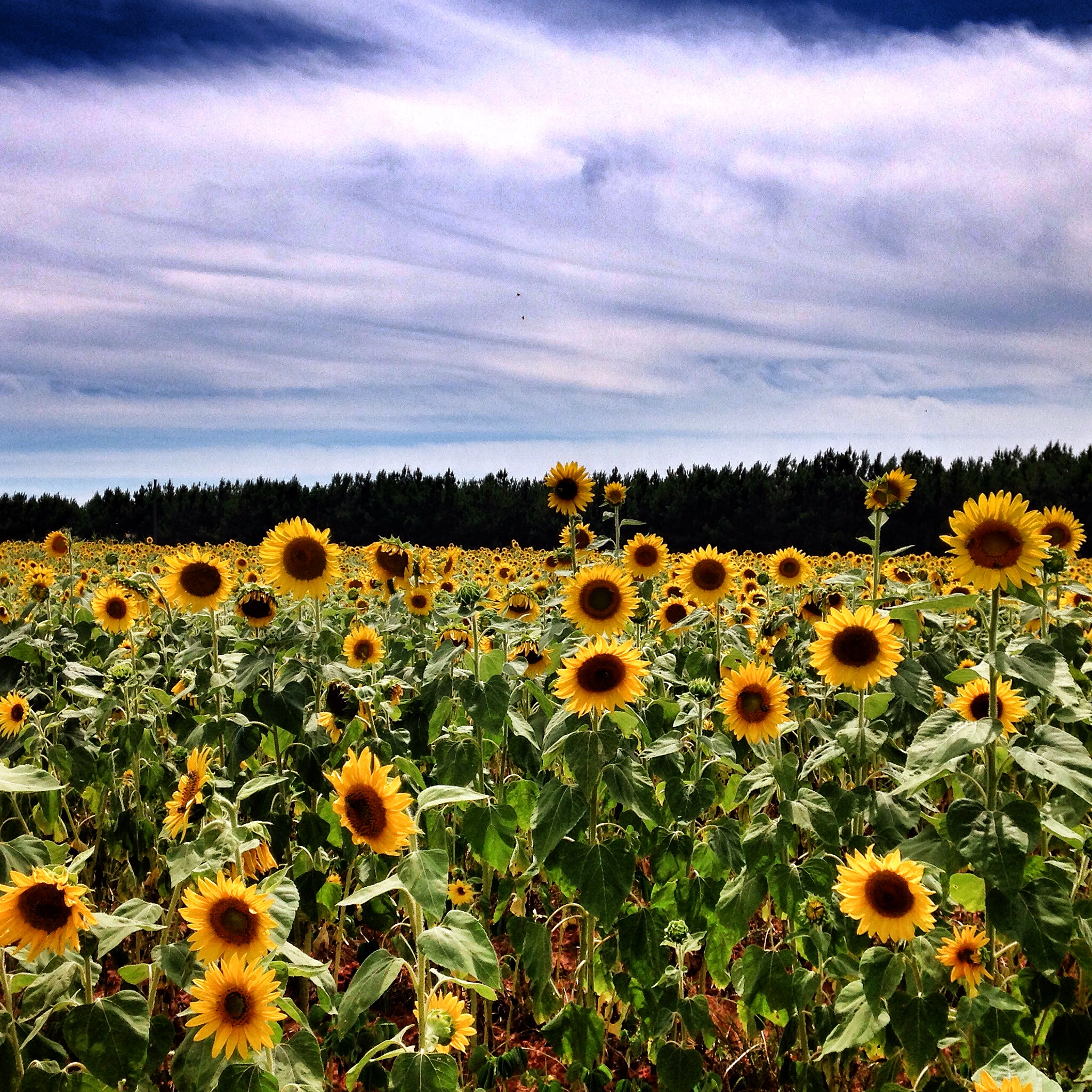 Interns can find the right supervisor and possible internship placement here. *** Please keep in mind that HoustonLPC.com does not verify license status from either supervisors or interns. It is up to you to check each other's credentials. Apply today to become endorsed by HoustonLPC.com. Get in contact with us today: Info@HoustonLPC.com
DO YOU WANT TO GET FREE INFORMATION VIA EMAIL?
DAVID BUENO MARTIN, MA, LPC-S
Are you in the process of becoming Licensed Professional Counselor?
David offers LPC Supervision for a select number of LPC Interns that demonstrate the potential for success and have high ethical standards in counseling. Call today for a free phone consultation with David!
CHRISTINA RUNNELS, MA, LPC-S, LCDC
If you are reading this, then I want to say congratulations! You are well on your way to becoming a Licensed Professional Counselor. I offer a collaborative approach to supervision that allows you to work towards developing your professional identity while gaining the necessary skills to become an ethical, helpful, successful clinician. We will work together towards developing your professional goals in a non-judgmental way.
In supervision with me you can expect to feel heard, conceptualize cases with me and other interns, and learn and become comfortable utilizing therapeutic techniques. I offer supervision in various formats, including individual, group, face to face, and hybrid/distance. Contact me for a complimentary meeting to discuss your supervision needs.
Christina Runnels, MA, LPC-S, LCDC
Licensed Professional Counselor-Supervisor
Licensed Chemical Dependency Counselor
Greater Houston Counseling Services, PLLC
21021 Spring Brook Plaza Dr., Suite 175
Spring, Tx 77379
1254 FM 1463, Katy, Tx 77494
GreaterHoustonCounselingServices.com

832.717.7166
Bonnie G. Mondragon, M.S., LPC-S, RPT-S
You did it! You passed your exam and now you're ready to begin your experience as a Licensed Professional Counselor Intern. My name is Bonnie Mondragon and I am a Licensed Professional Counselor-Supervisor and Registered Play Therapist-Supervisor who enjoys working with individuals in the capacity as a supervisor and as a counselor. My experience includes working in school counseling, group therapy in the community health clinic setting, play therapy, couples therapy, trauma interventions and Cognitive Behavioral Therapy. With a variety of experiences as a teacher and counselor I am devoted to helping individuals in counseling sessions along with teaching and guiding individuals seeking supervision. My hope is to provide a supervision experience where each intern is able to develop professional goals utilizing their individual counseling techniques. I offer supervision in a variety of formats including individual, group, face-to-face or distance counseling for both LPC-Interns and those seeking a Registered Play Therapist certification.
As a bonus, my private practice setting provides an opportunity for counseling interns to obtain some of their direct client hours through my office.
If you would like to reach out and setup a complimentary initial meeting, please feel free to contact me via email or through my office line.
105 N. Gordon St, STE 202
Alvin, Texas 77511
bmondragon@downtowncounseling.com
281-585-0000, Ext 2
I'm very excited for you that you are on the path to being a fully licensed professional counselor!! One of my loves in this field is to work with new professionals as they grow their skills through the clinical internship experience. I was once where you are in my career and believe strongly in giving back to those that are becoming the future of this field. Over the past few years I have, and continue to work with LPC-Interns to successfully achieve full licensure. I would like the opportunity to work with you as you develop your skills and your mission that defines the work you are doing and will continue to do with clients. A bit about the work that I do - my mission through therapy is to assist adults, teens and children discover hope for the future and navigate toward their healthy goals. I also believe that counseling is a holistic approach – body, mind, emotion and soul. I have been a licensed Professional Counselor since 2010 and licensed in Texas since 2011. Since graduating with a Masters of Arts in Professional Counseling from Eastern Michigan University in 2005, I have successfully worked in a variety of settings including community mental health centers, domestic violence centers, foster care, crisis intervention, hospitals, and schools. I now own my private-practice and office in the West University area (although I am willing to travel some for supervision if needed). I enjoy working with adults, teens and children as individuals, families or groups. I look forward to each opportunity to help a person grow toward a more joy-filled life!! Part of my job as a Supervisor is to help you explore different theories, therapies and settings. The best first step is for us to talk about your goals and see if we are a good fit.
Please feel free to take a look at my website: www.counselorchari.com or contact me by email at contact@counselorchari.com or phone/text at 832-557-5986. I look forward to hearing from you soon.
Jill LeNeigh Wheeler MA, LPC-S, LMFT-S
Hello! Congratulations on passing your exam! You are now ready to start your journey as an LPC Intern or LMFT Associate. As a Licensed Professional Counselor Supervisor and Licensed Marriage and Family Therapist Supervisor, I provide compassionate, playful, creative and nurturing supervision. I empower supervisees to develop their unique therapist voice and style so that they can create a fulfilling and wholehearted clinical practice that embodies their heart, mind, and, spirit. The work I do with interns is a priority and I always approach it with respect, as well as gentle, playful humor. I look for interns who are motivated, excited to learn, ethical, organized, have a developed sense of self, and are open to collaboration and feedback.
Supervision with me is informed by education and training in Interpersonal Neurobiology, EMDR, CBT, TF-CBT, Dyadic Developmental Psychotherapy (DDP), Theraplay, Trust Based Relational Intervention (TBRI), Attachment Focused Family Therapy, Filial Therapy, Child Centered Non-Directive Play Therapy, and several other play therapies.
If you are seeking LPC and/or LMFT supervision in the areas of attachment, trauma, child development, play therapy, adolescent therapy, adult therapy, parent coaching, or marriage and family therapy, please contact me at 832-480-1871 or email me at wheelerpsychotherapy@gmail.com to set up an informal time to talk about your professional goals and to see if we are a good fit.
Shannon Deitch, M.S., LPC-S, RPT-S
Congratulations on becoming an LPC-Intern. My name is Shannon L. Deitch. I am a Licensed Professional Counselor Supervisor, who enjoys working with children and adolescents. In 2008, I began my counseling career as a Jr. High school counselor. I have also provided group therapy for a community health facility and have experience working in the Houston Area Women's Shelter with extensive training in trauma. Recently, I completed the process of becoming a Registered Play Therapist. I have extensive training in Prolonged Exposure Therapy for adolescents and adults as well as Structured Sensory Interventions for Traumatized Children, Adolescents and Parents (SITCAP) through the National Institute for Trauma and Loss in Children.

I am currently accepting LPC-Interns. The first vital step in the process is to meet to see if we would be a good fit for each other. Please feel free to contact me at: 281-585-0000 ext. 3

105 N. Gordon St. STE 202
Alvin, TX 77511
Downtowncounseling.com
sdeitch@downtowncounseling.com
Dedicating your life and career to the field of counseling speaks volumes to who you are. Having adequate supervision as you begin your counseling career is an essential component of your ultimate success and satisfaction with your chosen profession. I would like to be your partner as you touch the lives of those you serve. My name is Keisha Sylve. I have been a Licensed Professional Counselor for over 16 years and an approved supervisor for 13 years. My career has spanned from working with families and children involved with Child Protective Services to the Public Educational setting. Being a full time mom, wife and School Psychology Specialist, I fully understand the challenges of balancing all of what is required, hence the name Life Balance. I strive to not only be a supervisor but as mentioned, a partner with you as you grow and learn. I truly believe we can all learn from one another. My goal as a supervisor is to provide a sense of support to those who demonstrate a true passion and dedication to the profession. As I began my career years ago, I was privileged enough to have the support and collaboration of an amazing supervisor who mentored me. I wish to pass on that gift to you as it was graciously given to me. If you are in need of a supervisor, I welcome you to contact me to discuss your goals and needs. Please feel free to contact me via email at:
Ph: 832-460-1618
Deborah Lindeen, MA, LPC-S, ATR-BC
Congratulations on completing your LPC coursework and exam! In choosing a supervisor, you will want to know that you are choosing someone who is experienced and knowledgeable, and able to strike that delicate balance in which you feel secure yet challenged to grow. I have successfully supervised the work of over 20 talented interns and consider supervision to be an important aspect of my practice. My emphasis is on helping you to develop your own professional identity in a safe forum for learning. You will be encouraged to bring your counseling experiences forward to sharpen your skills in diagnosing and conceptualizing cases, building therapeutic alliances, designing interventions, treatment planning, compliance issues, and developing referral sources. Supervision is a lively and engaged process, as you discover your strengths, preferences and individual counseling style. My broad experience includes working in private practice, schools, and hospitals, art therapy, couples counseling, trauma counseling and EMDR, and faith-based counseling. Group and individual supervision are available. Please contact me for a complimentary initial meeting to explore your supervision goals.
713-447-6674
MARY MCCULLOUGH PH.D., LPC-S, NCC
Dr. Mary McCullough provides supervision to a select number of LPC-interns who demonstrate high ethical standards for the profession. Supervisees can expect that Dr. McCullough will provide a framework that encourages developing personal knowledge and skills of the profession through watching, listening, and discussion. She encourages LPC interns who are considering supervision with her to interview her just as LPC interns would be interviewed by her. Supervision is a relationship that one should enter into fully knowing what they will get from a potential supervisor. In order for the supervisory relationship to be successful, trust and respect are vital. Clients thrive, and interns experience success when supervision is a collaborative relationship, focused on common goals. If you are interested in supervision, please contact Dr. McCullough today.
Catalina Prebisch, M.Ed., LPC-S, CART, CCTP
My name is Catalina Prebisch and I am a LPC Supervisor looking for LPC Interns. I counsel and supervise from an educational perspective while using a variety of theories including, but not limited to, cognitive-behavioral therapy. I see supervision as a collaborative effort and that interns are treated as equals. I work with children and adults providing counseling in individual sessions, group therapy, and couples work. To find more about me please visit my website at: www.bloomingmindsjoyfulhearts.com. I have two private practice offices, one in The Woodlands and one in the Montrose Area.
If you are or will soon become an LPC-Intern needing supervision for your hours, please contact me at 832-613-8199 or via email at info@bloomingmindsjoyfulhearts.com.
Congratulations on your decision to become a Licensed Professional Counselor. I am excited to potentially be a part of your journey. My name is Marcel Gamboa, and I have a private practice in the West Houston area. My background is in cognitive-behavioral therapy, but I incorporate other theoretical approaches, both in my counseling practice and supervision.
I have been a fully licensed counselor since 2004, and a LPC supervisor since 2009. Supervising interns is one of the most rewarding parts of my job, and my previous students include successful counselors in both the public and private sector.
The relationship between a supervisor and supervisee is an important one. If you decide to set up an initial meeting with me, it's important that you interview me just as I interview you during our initial exploratory conversation. I look forward to sharing my approach with you in more detail, and learning about your goals, aspirations and philosophy.
For a highly motivation candidate, I may offer an opportunity to see clients at my private practice. Thank you for your time and consideration, and I look forward to hearing from you.
713-588-0410
www.LifeCyclescounseling.com
5870 Highway 6 N, Suite 320
Houston, TX 77084
Courtney Gabriel, MA, LPC-S, RPT
Congratulations on becoming a LPC-Intern. I'm here to help you develop your counseling skills so that you will have the confidence and assurance you need to help your clients. As your supervisor, I will provide you with the best practices and guidance that will allow you to become a responsible and ethical counselor. I currently work with the Harris Center for Mental Health and IDD as a child therapist. I work with children between the ages of 3 and 17 who have a variety of diagnoses. I have experience working with children who are diagnosed with Major Depression Disorder, Anxiety Disorders, Social Phobia, Gender Identity Disorder, Post Traumatic Stress Disorder, ADHD, Oppositional Defiance Disorder, and Bipolar. I am trained in Parent- Child Interaction Therapy (PCIT) which enables me to help parents understand how to relate and communicate with their child who may be experiencing defiant and inappropriate behaviors. Additionally, I am Registered Play Therapist which allows me to work with young school aged children who would normally not have a way of expressing themselves verbally, communicate their thoughts and feelings through play. I received my certification in Trauma Focused Cognitive Behavioral Therapy (TF-CBT) which allows me to work with children that have been through trauma and are having a hard time adjusting. Lastly, I have received certified training in Cognitive Behavioral Therapy when working with children and adolescents which focuses on identifying how a child's thoughts, mood, and behavior affect their day to day living.